Face Off For Love ~ Book One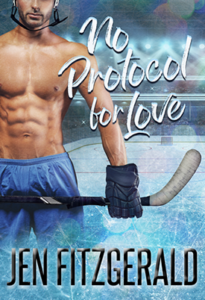 Tyson Collier lives out and proud in Las Vegas, a far cry from the oppressive small town he grew up in. He swore he'd never go back in the closet, not for anyone or anything.
Semyon "Semka" Novikoff has focused his whole life on playing professional-level hockey. He can't ever come out. Not as a Russian national. His life and livelihood depend on keeping his sexuality a secret.
When Semka suffers a concussion, Tyson volunteers to help him with daily life. Over the course of the first few weeks, their friendship blossoms.
Semka takes Tyson into his confidence and reveals his sexuality. Tyson takes Semka to bed.
What started as a simple gesture of kindness becomes a secret relationship with an expiration date. Once Semka is medically cleared to play, the relationship is over.
Semka can't risk losing his job or his life, and Tyson won't be with someone who can't openly present themselves to the world as part of a couple.
When Semka and Tyson part ways, both men find themselves missing the other, but they can never be. At least, that's what they tell themselves.

Other Books in This Series